An Update from Our President, Deborah Gagnon
To Our Valued Guests,
In the wake of COVID-19 and the start of moving towards defining a new normal, Provincial Governments across Canada have begun to share their phased re-opening plans as a result of all of us coming together to flatten the curve and stop the spread. We have also observed Provinces pull back on their original plans, and delay openings in some cities with the safety and well-being of all in mind.
On behalf of our entire team at Denny's, I can share that we are all excited about opening our doors, returning to work, and most importantly, serving and re-connecting with our guests. However, to give you the highest level of confidence and comfort, we have decided not to re-open our dine-in services right away. We will instead take the appropriate amount of time to continue our focus on elevating our already high health and safety standards and implementing new operational procedures. We know there is a safe and healthy way to re-open our restaurants, and we're passionate about doing it the right way.
Until we can safely serve you in person, we look forward to continuing to offer some of our delicious dine-out options at most of our locations.
We thank you for your continued support and we look forward to serving you in our dining rooms soon. Click here for up to date hours of operation and offerings.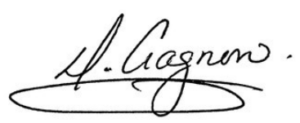 Sincerely,
Deborah Gagnon
President + COO
Denny's Canada