Bring Your Talent To The Table
See Current Job Openings Now
Denny's has been proudly serving local customers since opening our first Canadian restaurant in 1971, and we continue to grow.  Great guest service is the foundation of our business, with over 70 restaurants across Canada, you need not look any further than your local Denny's to understand the secret of its success; its people. Our team is made of committed, caring and energetic individuals who make every Denny's location the great place it is.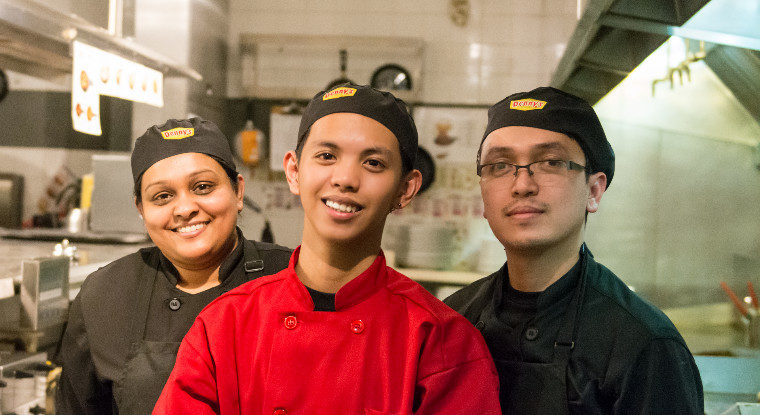 See your future at Denny's
With positions that offer flexible scheduling and competitive pay, you'll receive the skills you need for growth.  Join us and see your future at Denny's.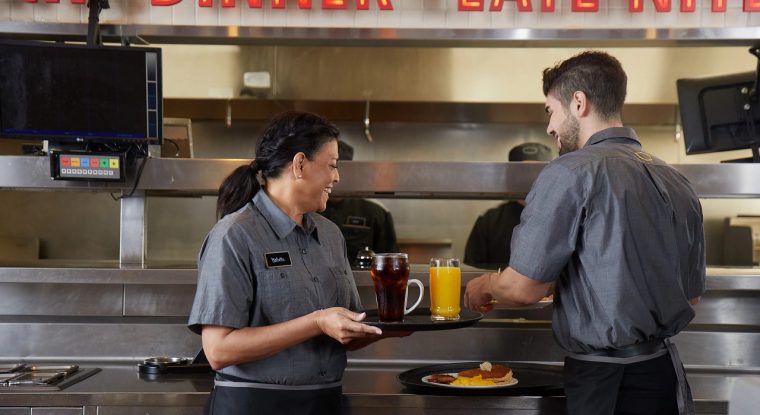 Job Benefits
Our employees enjoy a fun-filled atmosphere, a team environment and opportunities to grow in addition to:
Flexible Hours
Competitive Base Salary
Tips / Tip-out (depending on role)
Discounts on Meals
Opportunities for Long – Term Growth