Kick off BBQ season with our NEW Brisket Kicker BBQ Skillet!
Slow-smoked brisket burnt ends served over a bed of crispy hash browns with fajita vegetables and cheddar cheese. Topped with onion rings and BBQ sauce. Our new dinner skillet hits the spot!

Feeling bold? Amp up your skillet by adding two eggs or sliced jalapeños for an extra charge.
What are you waiting for? IT'S DINER TIME!
Also, check out these other new items on our menu!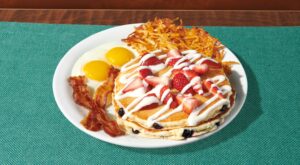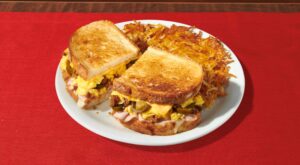 Exploring even more awesome promotions...
Come Visit Us - We Can't Wait to See You!
Find your nearest Denny's
See All Locations